BSP Life Acquires Iconic Regal Building
BSP Life today announced its acquisition of the 'Regal' Building in the heart of the Suva Central Business District (CBD). This acquisition follows the ground breaking of its Voivoi Development in Nadi three months ago.
The Managing Director, Mr Michael Nacola, said, "This is an important acquisition for us and kick starts our plans for 2021. BSP Life owns the buildings adjacent to the Regal Building that houses McDonalds on one side and the Fiji Airways travel centre on the other. The addition of the Regal building adds synergy to our Suva property portfolio and we're confident that its location in the heart of the much sought-after Victoria Parade area will provide sustainable returns."
The Regal Building is a landmark property in Suva's CBD, having housed the original Regal cinema, one of the most popular cinemas in Suva from the 1960s to 1990s. Today, the Regal Building offers two levels of modern retail space with internal escalators. It is currently tenanted to Value City (SP) Pte Limited.
Other notable properties owned by BSP Life in Suva include Pacific House, BSP Life Centre, Marks House, Parade Building and the gated residential community – The Domain. BSP Life is Fiji's second largest institutional investor, second only to the Fiji National Provident Fund with a diversified investment portfolio.
Mr Nacola added, "BSP Life has a dedicated team that works hard to ensure the pool of funds from our life and health insurance premiums are properly invested. We are an active investor ensuring that all investments perform satisfactorily and provide long-term value. Despite the current economic challenges, we continue to pursue opportunities that will complement our existing portfolio, provide value to our shareholder and policyholders (customers) as well as support our national economic recovery."
Chief Investment Officer for the Damodar Group, Mr. David Nonu, said that the building holds sentimental value for the Damodar Group with the asset being the first ever commercial property that kicked off its property portfolio. "We are glad that the property is now owned by BSP Life. They are one of Fiji's largest institutional investors who will create new milestones for this property," he said.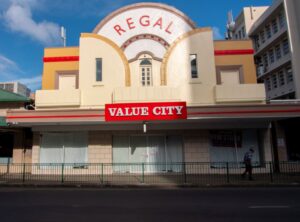 END