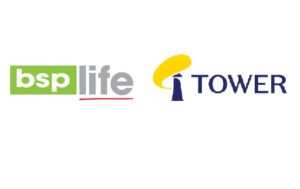 BSP Life and Tower Insurance today announced a joint promotion to encourage more people to use insurance products to mitigate their risks.
Responding to the latest Reserve Bank of Fiji's Financial Services Demand-Side Survey (DSS) report released last month, leading insurers, BSP Life and Tower Insurance collaborated on a first ever joint campaign. The campaign is focused on raising awareness of insurance and its benefits as a way to encourage more Fijians to protect themselves and their assets.
The results of the survey show that the majority of Fijians have low levels of understanding about insurance, the different types of insurance and with 50 per cent thinking insurance was not needed. These results were factored into an awareness campaign where BSP Life and Tower will be leveraging the reach of their current customers to co-promote each other's services and raise the general awareness of their insurance products.
BSP Life's Managing Director, Mr Michael Nacola said, "From an insurance perspective, the results are quite alarming as they show how vulnerable our people are when it comes to managing their risks. Without the protection of insurance, people cannot absorb shocks and the results are often devastating with long term suffering. It also highlights how much more insurance companies need to raise the necessary awareness, so that people understand the benefits of insurance to make informed decisions."
Tower Insurance's Country Manager, Mr Joseph Magnus added, "This joint promotion is the first step in the partnership between Tower and BSP Life and we are looking at other ways we can help and reward each other's customers and increase insurance uptake in Fiji."
BSP Life customers get a 10% discount on their premiums for new Tower Insurance policies purchased between now and 31st October, 2021. We also want to reward BSP Life customers who have existing Tower Insurance policies so there is fortnightly draw to win one of two $250 shopping vouchers. There are 10 draws and to enter, BSP Life customers have to email Tower Insurance with their Tower policy numbers.
Tower Insurance customers who purchase BSP Life Insurance products during the promotion period (up to December 31, 2021), get into the draw to win $250 shopping vouchers (2 per fortnight). Both BSP Life and Tower Insurance customers are encouraged to email quoting their policy numbers when making enquiries.
Besides the results of the DSS survey, the current pandemic has forced many people to be more aware of risks and rethink their life planning and focus. People are encouraged to visit www.bsplife.com.fj and www.towerinsurance.com.fj for further information on insurance products and its benefits and see how best they can use insurance products to support their life plans.
– ENDS –