BSP Life today announced four new Executive appointments.
Managing Director, Mr. Michael Nacola said these appointments, two of which are replacing retired leaders, brings the Executive to its full complement.
"We undertook a comprehensive recruitment process looking at talent within BSP Life, across Fiji, and overseas, to ensure we appointed professionals who are capable of executing our ambitious plans and driving a high-performance culture. The new Executives have extensive commercial experience, strong networks (local and regional), demonstrated ability to execute strategy, and proven leadership ability," Mr. Nacola said.
There are two internal promotions:
Viresh Chandra – Chief Information & Transformation Officer (CITO).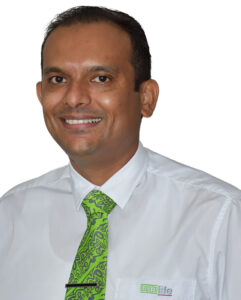 Viresh oversees BSP Life's Information Technology and Business Transformation functions, with overarching support for wholly owned subsidiaries.
He started his career with Colonial in Information Technology (IT) in 2003 and progressed to Manager Systems Assurance in 2009 and Manager Operational Risk in 2010. He was instrumental in the successful implementation of the core insurance administration system from 2013 to 2018.
Viresh is an experienced leader with broad IT, Operations and Technical Insurance experience.
Viresh has a Masters in Computing Science and Information Systems from the University of the South Pacific and is a graduate of the Leadership Fiji program.
Camari Turagarua – Chief Operations Officer (COO)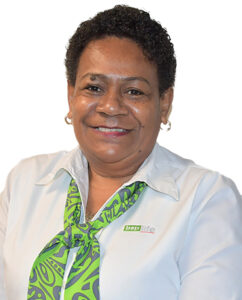 Camari leads the Life Insurance Operations for the Group and is also responsible for the subsidiary Health business. She's had an illustrious career spanning 20 years and replaces the highly respected Mrs Atelina Muavono who recently retired with over 39 years' contribution to the organisation.
Camari was previously the Chief Underwriter, a role she held for ten years with collaborative oversight across key processes of the business. Before joining Colonial, Camari was a registered nurse, specialising in Intensive Care.
She is a graduate of Leadership Fiji and was one of the first graduates of BSP Life's leadership development program in 2018. She is a qualified Underwriter with certification from internationally recognised LOMA (Life Office Management Association). 
There are two external appointments:
Arieta Cama – General Manager Human Resources (GMHR)
Arieta is a seasoned HR practitioner with a Bachelor of Commerce and Administration Degree in HR/Industrial Relations from Victoria University, New Zealand and a Masters in Human Resources/Industrial Relations Degree from Sydney University, Australia.
Arieta worked in management roles in Tourism and Banking before assuming an Executive role as GM Corporate Services for the Solomon Islands Electricity Authority with responsibility for HR, Legal & Compliance, and Support services. She returned to Fiji and took on the GMHR role for the Lyndhurst Group.
Her functional and strategic HR experience will support the execution of BSP Life's people-related strategies with oversight of its subsidiaries. Arieta is a member of the Australian and the Fiji Institutes of Human Resources.
Craig Strong – Chief Investments Officer (CIO)
Craig's vast experience in the corporate and public sectors will support BSP Life's Investments plans and build on its well-balanced portfolio of close to $900million. 
Craig replaces Mr Pramesh Sharma, also recently retired who was a pillar of strength for the business since acquisition by the BSP Group. Craig previously held senior roles with James Hardie and Humes Pipelines in New Zealand before assuming Executive roles with the RB Patel Group, Vinod Patel, and as GM for Pacific Agencies. He moved to New Zealand as CEO for the Pacific Cooperation Foundation before returning home to become the Permanent Secretary for Fisheries. He later assumed the role of CEO for Investments Fiji before joining British American Tobacco.
Craig has a Bachelor of Business Studies from Massey University, New Zealand and holds a professional membership of the Australian Institute of Company Directors. He has served on various private and public Boards.
Mr Nacola added "a cornerstone of building our leadership position in the markets we serve are our People and we are delighted that we have an all-local, dynamic Executive team, that can build on a proud legacy founded on 145 years of history. We are committed to delivering world-class products and services to our communities. Having locals at the helm enables the BSP Life Group to tailor solutions that are fit for purpose and value generating."
Visit www.bsplife.com.fj for more details.
-ENDS-