BSP Life today announced its bonus allocation for the 2022 financial year.
Managing Director, Mr. Michael Nacola stated "On behalf of our Board and the entire BSP Life Team, I am delighted to announce a total bonus allocation of $36.8million, the highest in our proud 145-year history. The bonuses are distributed to our life insurance customers with investment-linked policies. It is a celebration of their Trust in us and we are excited to reward them for their loyalty following the challenging Covid-19 pandemic period."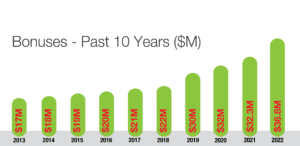 Click here
Over the last 10 years, BSP Life has allocated over $200million in bonuses with an increasing year on year trend.
"Our ability to consistently allocate high bonuses is underpinned by our diversified Investment Portfolio which grew despite the pandemic. We had the largest year-on-year growth of $89million in 2022 taking the Portfolio to $985million, maintaining BSP Life's position as the second largest institutional fund in Fiji," Mr. Nacola said.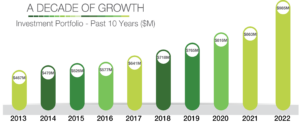 Click here
"The outlook for 2023 is positive with further growth anticipated, allowing us to sustain value for customers. Our life insurance products provide an excellent investment platform with returns realised in the short to medium term, complementing long-term retirement savings with the Fiji National Provident Fund. We particularly encourage our young job-entrants to invest with us and be part of a fast-growing investment portfolio."
Details of BSP Life's products, investment portfolio, insurance advisors, and customer service centres are available on its website www.bsplife.com.fj
END