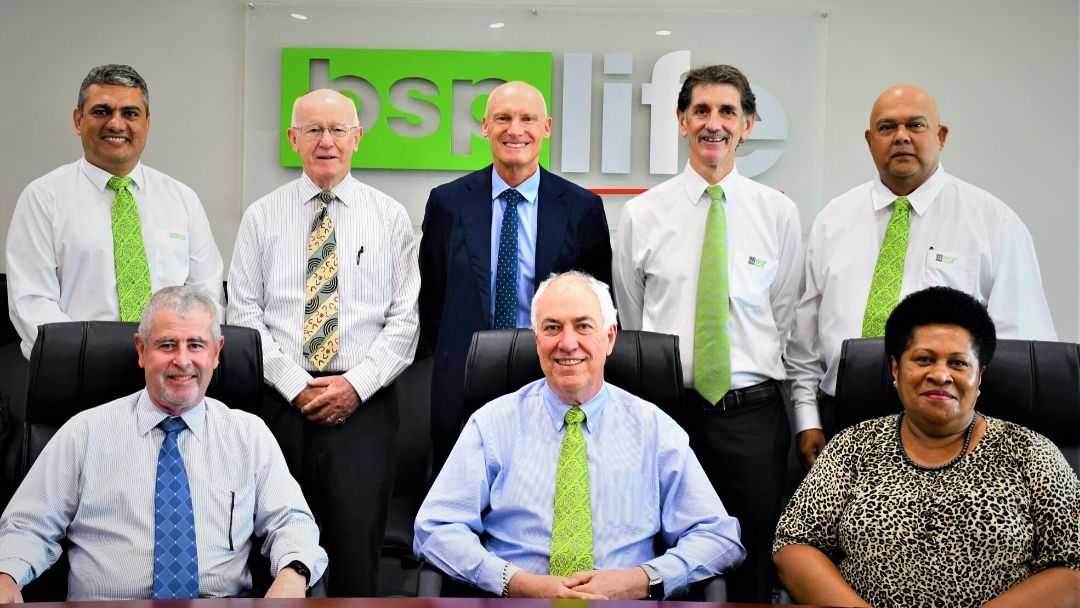 Ms Thelma Taria-Savua Joins BSP Life Board
BSP Life today announced Ms Thelma Taria-Savua's appointment as the newest Director to BSP Life (Fiji) Limited's Board. Ms Taria-Savua, an experienced business executive replaces Mr Thomas Fox who has completed his tenure. Commenting on the appointment, BSP Life's Chairman Mr Robin Fleming stated, "We welcome Thelma and are delighted to have someone with her capability join the Board.
Thelma has over 15 year's extensive business, leadership, governance and risk management experience. We look forward to her valuable contributions as we continue BSP Life's growth journey in our core businesses and subsidiaries." Mr Fleming also acknowledged Mr Fox's contribution to the Board, "Thomas has contributed significantly to BSP Life, particularly through the transition from Colonial Life & Health, providing great stewardship that has laid the platform for future success. We wish Thomas the very best in his retirement."
BSP Life Managing Director, Michael Nacola, added, "We're excited about Thelma's appointment as it marks a special milestone for BSP Life. She becomes the first local female to join the Board. Her appointment supports BSP Life's strategy of getting gender parity at Board, Executive and senior management levels. On behalf of the entire BSP Life family, we congratulate Thelma on her appointment." Ms Taria-Savua holds a Master's in Business Administration from the Central Queensland University and has worked in executive management roles in Fiji, Papua New Guinea and Samoa before taking up her current role as General Manager of AVI Pacific People, based in Suva. She is also a Member of the Australian Institute of Directors (MAICD).
Ms Taria-Savua joins an experienced Board comprising Mr Fleming, the Group Chief Executive Officer for the BSP Group who was afforded a Companion of the Star of Melanesia in 2015 by the PNG government for services to banking and the community, Mr John Reid, a qualified Actuary and fellow with the Institute of Actuaries (UK and Australia) with extensive insurance experience, Mr Colin Morgan a fellow of the Institute of Company Directors, Australia, with insurance experience in European, Australian and Asian markets, BSP Bank Country Head Mr Haroon Ali, his predecessor Mr Kevin McCarthy, Mr Ross McDonald fellow of CPA Australia, and Mr Nacola. BSP Life's Appointed Actuary is Mr David Goodsall, also a fellow of the Actuaries Institute (Australia).
"BSP Life's Board and the entire Team are committed to creating value for our stakeholders. We have a proud 143-year history of serving Fiji and will continue to provide our people with quality services and products. There are exciting new developments to look forward to as we innovate and expand our capabilities to meet our customers and stakeholders high expectations", added Mr Nacola. BSP Life has over 90,000 customers with 150 professional Insurance Advisors licensed by the Reserve Bank of Fiji, plus broker partners, to provide tailored solutions to customer needs. There are 10 Customer Service Centres Fiji-wide.