Passion to End Violence, #BlackThursday Continues for BSP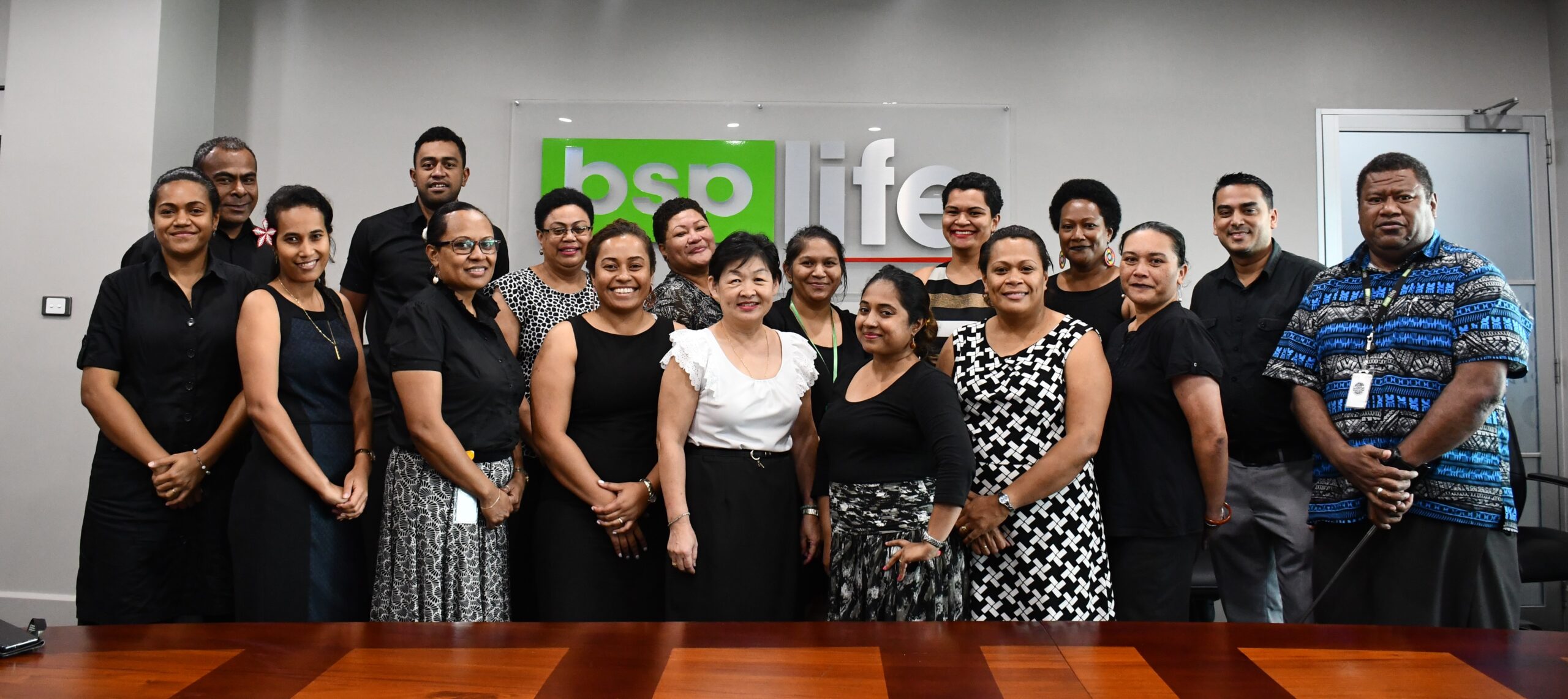 BSP PNG| Bank South Pacific (BSP) Group Chief Executive Officer, Robin Fleming, has announced that the BSP Group will continue to observe the #BlackThursdays campaign, every Thursday for the remainder of the year 2020 to continue the stand in solidarity against family and sexual violence (FSV) and gender based violence (GBV). BSP's largest social justice campaign that started in July 2020 will continue to see staff continue to wear black on Thursdays to continue the awareness against FSV and GBV). "Our home is meant to be the safest place, but when it is no longer safe due to family and sexual violence, there is a much broader impact than just the lives of people who live in the home.
As a responsible employer, we are compelled to offer help because we care for the well-being of our employees," said Mr Fleming in his address to BSP Head Office staff last Thursday, when announcing the continuation of this campaign. BSP's journey to providing a safe environment and help staff who are survivors of family sexual violence, began in 2013. This happened after recognising the need for BSP as one of the largest employers in the country to provide more support for staff following increases in reported incidences of staff absenteeism, staff seeking refuge, and at times assaulted outside the workplace, all due to family sexual violence.
Agreeing to the conversion of a disused single man's quarters to a safe house in 2014, BSP triggered a chain of events through complexed partnerships that started as a BSP Meri Seif Haus project and eventually launched as Bel isi PNG in 2018. To further galvanise and institutionalise help for staff who face violence at home, the bank's Group Family Sexual Violence Policy has created a safe and non-judgemental environment. Under the policy, a governance and reporting structure has been setup which saw the creation of BSP Family Sexual Violence Action Committee.
In extending the #BlackThursdays campaign, Mr Fleming also has made FSV discussions as an agenda item in the banks various internal programmes including staff induction programme to promote and continue discussions among staff. This will also see the expansion of Voices of Hope, a survivor support group, across all the branches in the country. "Without ownership at the top of any organisation, none of this would be possible," said Alicia Sahib, Head of Support Services, who also chairs BSP PNG's Family Sexual Violence Action Committee.
"All of the initiatives and campaigns in creating awareness and understanding impact of violence in the families and the various help staff can seek have been made possible due to our Group CEO's recognition and understanding of the need of our staff and his passion for the cause." This campaign has also seen an increase in the number of staff advocating on this issue and sharing their stories of hope and courage. Mr Fleming has urged that everyone continue to connect and engage with other partners within the sector and community to provide support wherever the bank can in varying capacities through either BSP Community Projects, Leadership Development Management cohorts or staff at a personal level.